Floor Coatings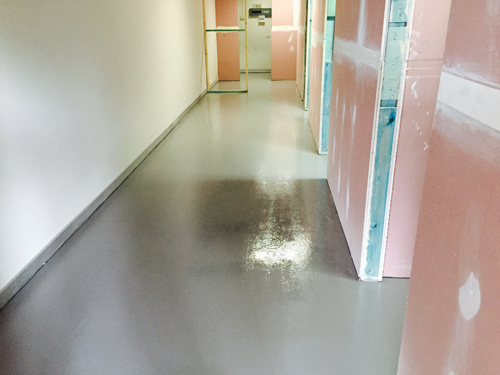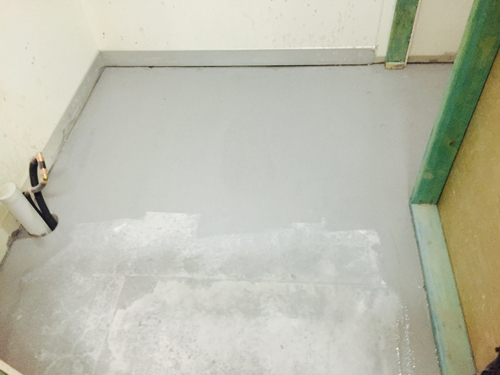 Commercial And Industrial Floors
With both commercial and industrial floor coatings, the type of coating, durability, a hygienic surface, being easy to clean and having a slip resistant coating is paramount. Weis Contractors aim to provide you with the latest products and services available to seal and / or polish your concrete. Making your Commercial or Industrial floor coatings project, tough, long lasting, and low maintenance.
With epoxy floor coatings we use a 100% solid mixture. The finish produced is high gloss.  This is suitable for houses, shops, offices, retail shops, hairdresser salons, tattoo shops, café and restaurants. Our floors are chemical, solvent, oil and grease resistant. We apply the coating up the wall eliminating the joints between the wall and floor, for a hygienic finish. Ceramics and various types of sand can be applied to the epoxy floor coating to ensure a non skid surface.
Commercial Epoxy Floor coatings are recommended for:
Bakery Flooring
Cold Room Floors
Furniture and Auto Showrooms
Hairdressers and Surgery's Floors
Kennels and Vet Clinic Floors
Kitchen Floors
Offices etc.
Shop Floors
Take-away food outlets
Warehouse Flooring
Why choose us for your commercial or industrial project ?
QBCC license and insured
Attractive flooring
Experienced & creative flooring
Non-slip applications
Seamless – no grout lines and cracks
Easy to keep clean
Easily re-coatable surfaces for high-traffic areas
Professional and Prompt Service
Acrylic sealers for concrete
Available in both a solvent and a water-based formulation, acrylic floor coatings / sealers are ideal for projects where  ease of application and cost effectiveness of the job is important. Acrylic can be used on both interior and exterior surfaces to form a thin, protective film that provides good protection against water and chloride intrusion while permitting moisture in the slab to escape. Acrylic is also UV resistant and non-discoloring. It is available in a range of sheen levels and and can also be used to enhance the beauty of colored, stamped or exposed-aggregate concrete.
Uses for acrylic sealers can include:
Exterior surfaces, to provide good protection against water and chloride intrusion
Decorative interior floors, to protect the surface and enhance the existing color
Fast-track your resurfacing or surface protection project, since acrylic coverings will dry to the touch within an hour
Acrylics are usually much thinner than polyurethane sealers and epoxy coatings, so they wear faster and usually require reapplication sooner. But they are generally cheaper, so they warrant some consideration.