Concrete cleaning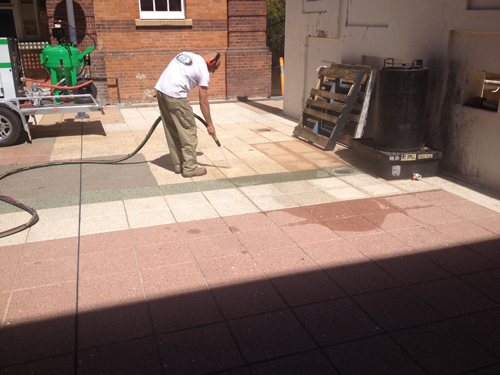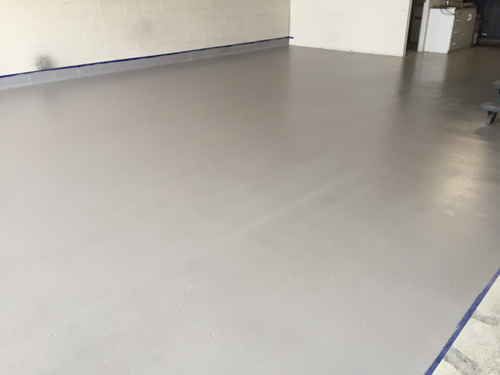 Weis Contractors can assist you with your concrete cleaning needs. No matter what type of concrete you have. Stamped or stencilled, plain or coloured,  exposed aggregate, Paver or tiles, it doesn't matter what the surface is – we have the experience and know how to clean your concrete for the best long-term results.
Anyone can grab a high pressure cleaner and clean a concrete surface, but for long term success it's the process and combination of assessing the type of surface you have, using the correct products in the cleaning process, the right equipment, sealants & anti-moulds – that will produce the best long-term result in your concrete cleaning.
Cleaning the concrete is only half the job but unfortunately it's where most people stop. Concrete surfaces are porous so sealing them with the correct protective coating is paramount to ensuring the best success for the job. And not any sealant will do. It has to be the right one for the type of surface you are applying it to and the conditions the surface is subjected to on a daily basis.
It could be mould, it could be moisture, it could be oil or tyre marks that are making your concrete surface soiled or it could be something else. Weis contractors take all this into consideration and not only clean thoroughly, but also protect your surface correctly.
Before cleaning the concrete surface, we carefully assess the conditions of your concrete or other surface and provide you with our recommendations. You decide if you want a short-term or long-term result as this will affect the cost of the job in question.
We can remove heavy mould, grease, oil stains and built-in dirt and then seal the surface to prevent any stains and mould from reappearing – ensuring future cleans are quicker, simpler – and as a result cheaper.
Concrete is porous, which means that water, grease, oils and stains can get into the concrete its self, not just onto the surface. We use the best processes for cleaning and removing the stains from your concrete, to get your outdoor areas looking like new again. Once cleaned properly, the surfaces  are ready for sealing to prevent anything from getting into the surfaces again.
We Pre-spray the surfaces with our specialised heavy-duty cleaning products to ensure we lift off ingrained dirt, rubber, oil and grease or what ever else the soiling is. Then we use high pressure and quality equipment to clean your surfaces professionally. We also take precautions to ensure the surrounding area is cared for during the cleaning process.
Depending on your budget and the requirements of the job, we will offer to provide you with our specialist bio-degradable anti-mould's and sealants to get the best long-term results.